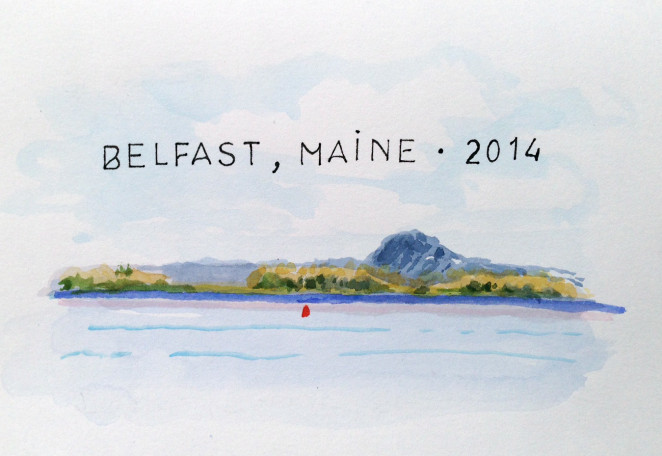 For the past 25 years I've loved, in a big way, hand-painting photographs and traveling on or near the sea. These past few months I've spent hours and days by the sea in my own town, Belfast, Maine, and I've been painting. But I haven't been painting on photographs.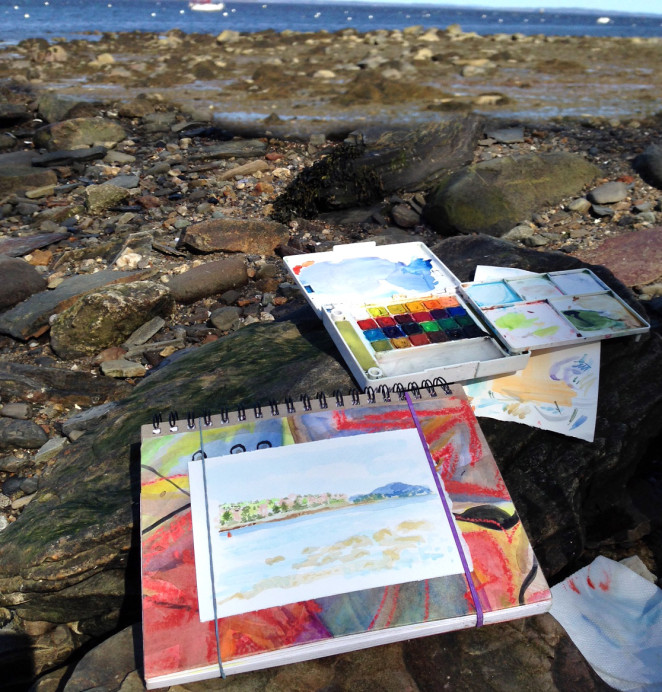 I've been preparing for some upcoming summer workshops, and the process has been filled with surprises. Removing the photograph and working in a 5 x 7″ format has been exhilarating.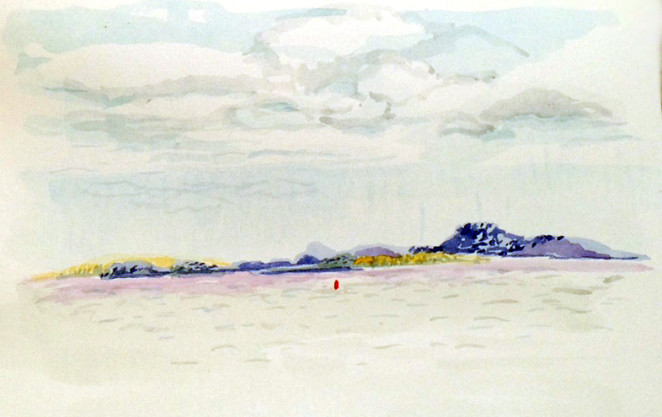 Watching the sea and sky and light shift and turn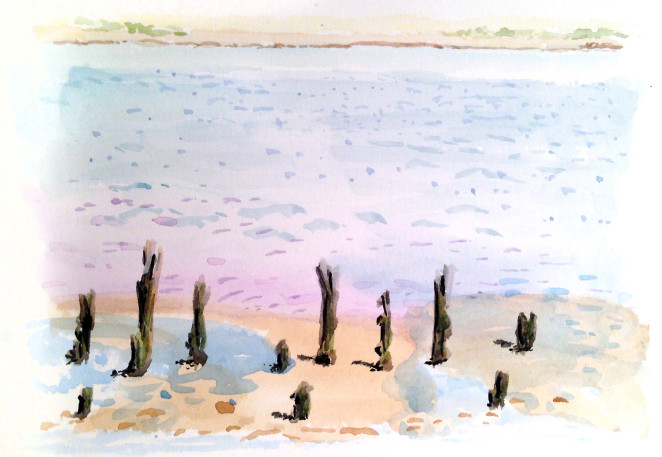 and returning, day after day,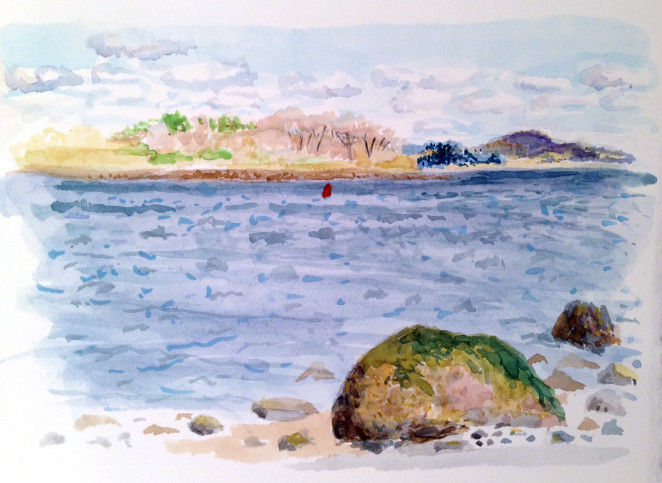 to the same area of the waterfront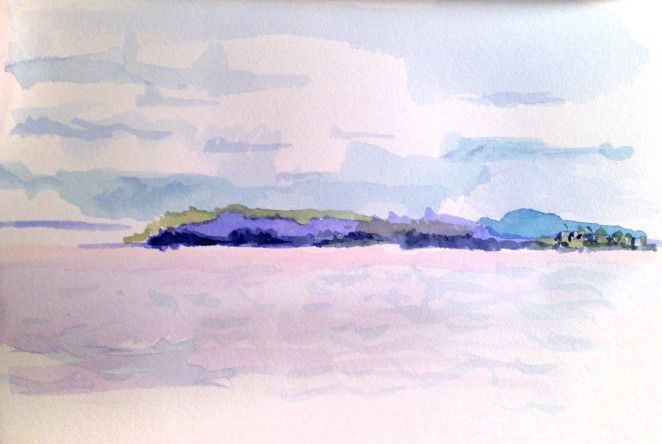 has connected me to both the sea and my town in a new way.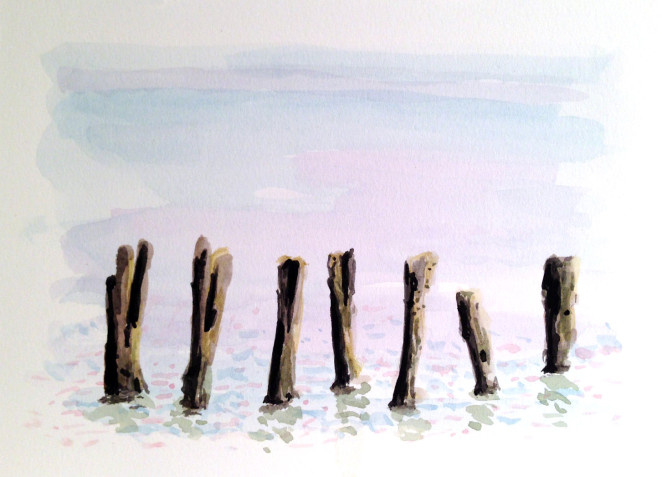 Framing the world without looking through the lens of a camera is challenging, liberating and reinvigorating …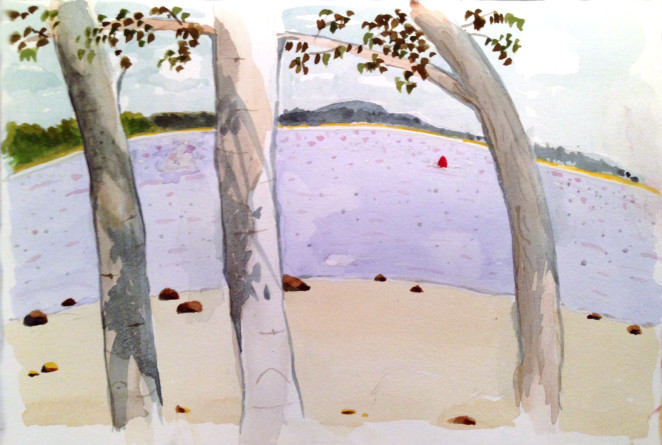 Next week I leave for Northern Europe, where I'll be spending a month traveling on the Celebrity Eclipse, teaching watercolor classes to my fellow travelers. I've prepared some fun projects that reflect our Icelandic-Norwegian itinerary (an Edvard Munch-inspired Scream painting for example), and I'll try to post some photos of passengers' works as we go.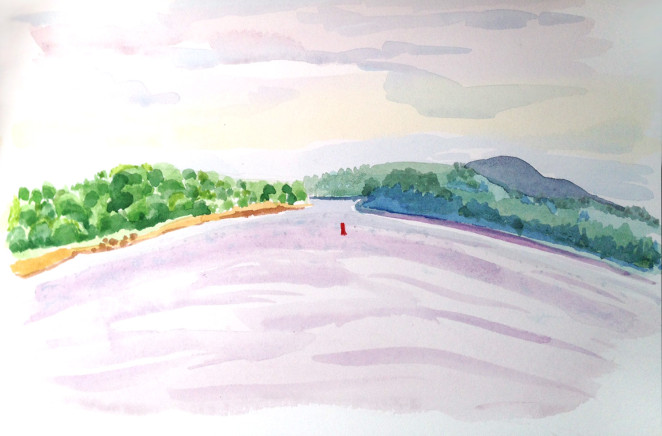 Watercolor adventures will continue back here in Maine, when I'll be teaching watercolor to kids at ArtLab ArtCamp at the Center for Maine Contemporary Art.